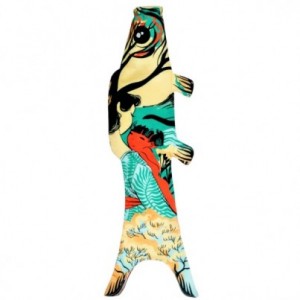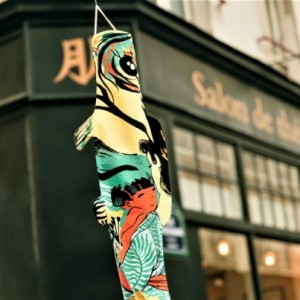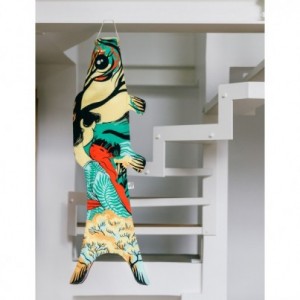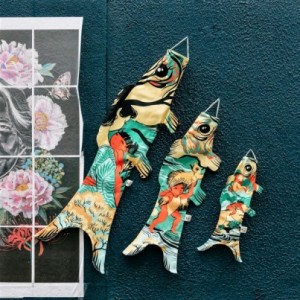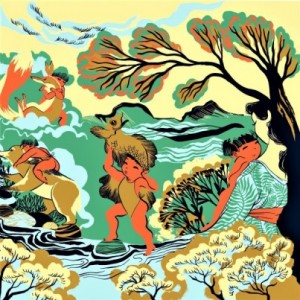 Kintaro by Olivia de Bona (M)
This koinobori Kintaro Medium transports you with softness and voluptuousness in the universe of Olivia De Bona, so rich, so strong in symbols. More than ever, the koinobori is a poetic and unique piece of decoration, offering a bridge between the Japanese imagination and the imagination of a French artist with multiple talents.
FREE DELIVERY
From 60,00€ of purchases
100% SECURE PAYMENT
by credit card and Paypal
EXCHANGES AND RETURNS
within 14 days
It is, indeed, the French artist Olivia de Bona who signed for Madame Mo a collection, called Kintarō, composed of three models: Mini, Small, Medium. Passionate about arts and crafts, with a fine and precise technical mastery, Olivia has been proposing, for more than 15 years, a strong artistic narrative, pertaining to the meeting of the tale and the intimate: nature, the animal, the dream, the nude, the woman, are so many recurring themes that allow her to structure her artistic mythology and to immerse herself in the representation of the material that is so dear to her.
For her collaboration with Madame Mo, Olivia de Bona has naturally wished to put into images a children's tale, and not just any tale: the famous Japanese tale Kintarō, which tells the story of the little 'golden boy' with superhuman strength, victorious fighter of fabulous enemies. Today, as for centuries, Kintarō can be found in all the arts, and his legend continues to inspire and fascinate filmmakers, mangaka and writers.
To explore Olivia de Bona's world and news, check out the instagram account : olivia_de_bona
SIZE MEDIUM - 100cm x 35cm
100% organic cotton
Machine washable 30°


FREE DELIVERY
From 60,00€ of purchases
100% SECURE PAYMENT
by credit card and Paypal
EXCHANGES AND RETURNS
within 14 days