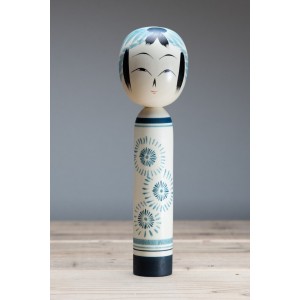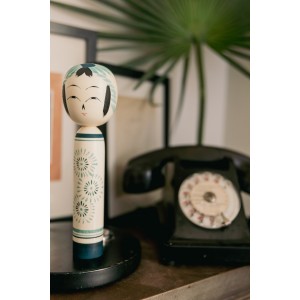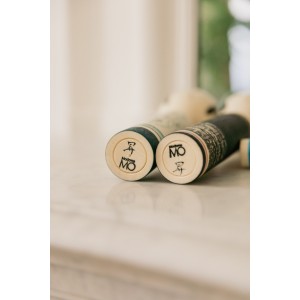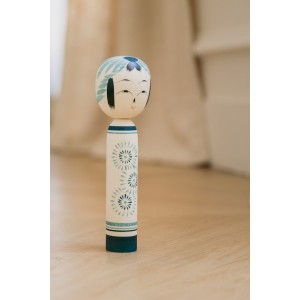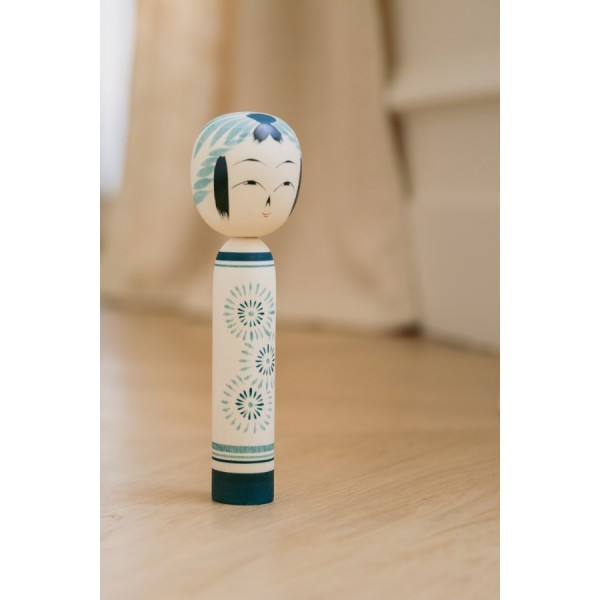 You are sensitive to Japanese craftsmanship? You will fall in love with Lady Shibori, the Kokeshi designed by the young master craftsman Noboru. It celebrates the tradition of Shibori. Far from the classic codes of Japanese dolls, Lady Shibori, dressed in blue, makes an unexpected nod to the eponymous tradition.
To know more about kokeshi, don't hesitate to read our latest article : les Kokeshi Madame Mo pour dire 'je t'aime'
FREE DELIVERY
From 60,00€ of purchases
100% SECURE PAYMENT
by credit card and Paypal
EXCHANGES AND RETURNS
within 14 days
The history of the Kokeshi
These beautiful wooden dolls that do not bend have been part of the Japanese handicraft landscape for over 150 years. They are given to children, but they also represent a unique decorative piece and even a fetish for all lovers of the land of the rising sun. Turned in wood that has dried for several years, they are then hand painted and varnished or waxed. They are all unique and when they are offered, we sometimes read that they are a token of friendship. All over the world, these little wooden dolls fascinate and are often found in large numbers among collectors! More on the magazine.
SIZE : LARGE - 21cm high
LIMITED EDITION
FREE DELIVERY
From 60,00€ of purchases
100% SECURE PAYMENT
by credit card and Paypal
EXCHANGES AND RETURNS
within 14 days